Some pics from the fire: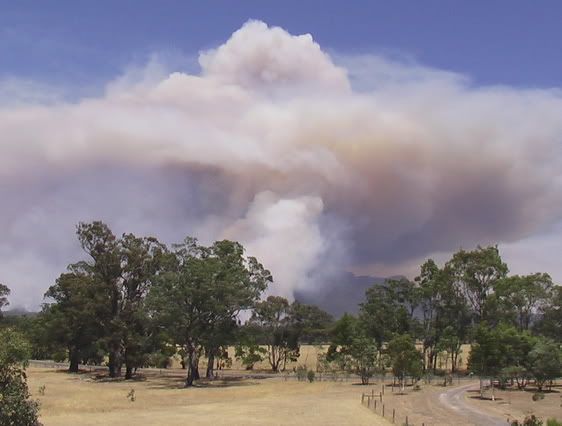 Big plume of smoke- looking south from the roof of the house. This is no threat to us as the wind is blowing away from us...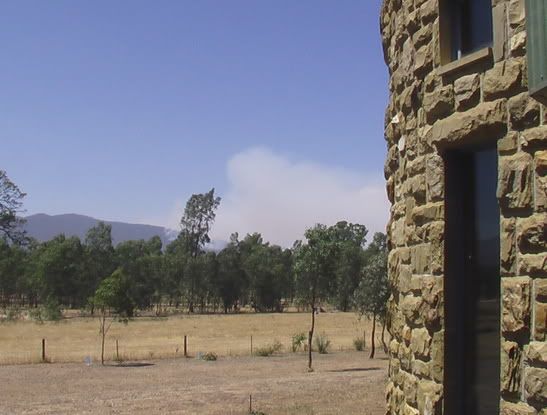 View of Mt Difficult today. This fire front is coming towards us- at walking pace. The wind shift will take it elsewhere.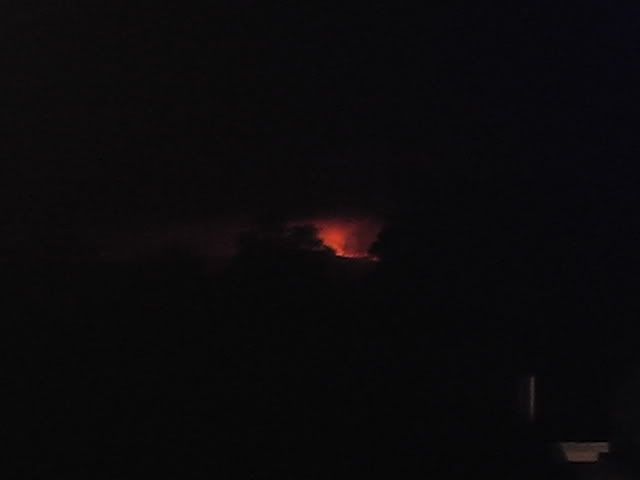 Asses Ears last night- night vision cam pic. This is not as scary looking as it might have been!
posted by thr at 6:24 pm