Knifey, you fuckin.... idiot
So much effort for a small issue.
But hell, good for him!
ACDC lane has opened here in M-Town. Well not so much opened, but has been renamed. But Knifeyard, long time Melbourne music about town guy decided that the sign did not have the requisite lightning bolt like ACDC should have...
Before:
After: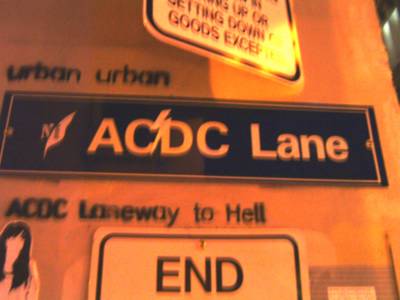 See also his page at:
Knifey's Blog
posted by thr at 3:49 pm